Coach Hire Birmingham
If you're in need of transport from Birmingham to destinations across the UK, look no further than Major Coachways. We offer you all-inclusive coach hire in Birmingham for any occasion, whether you require private coach hire or contract hire, we can cater to your specific needs, including:
Business days out
Sports tours
Long-term school bus service
Reoccurring services (daily, weekly, monthly)
West Midlands coach hire service
From business trips to daily school bus replacement our coach hire in Birmingham can supply you with a reliable transport service. We have a fleet of coaches available and ensure all our vehicles are clean, safe and meet our high standards to ensure your journey is as enjoyable as possible.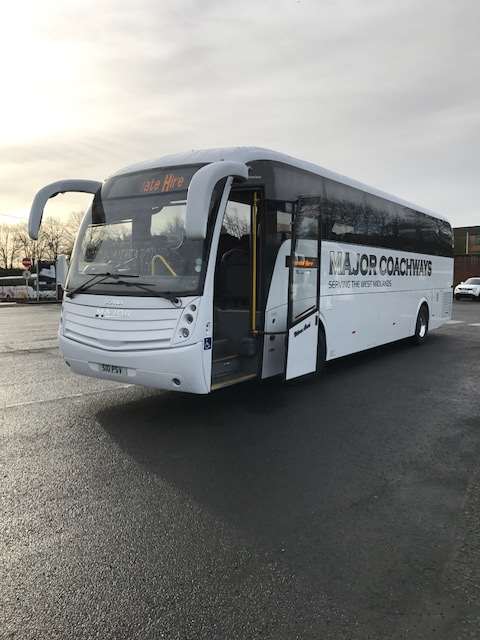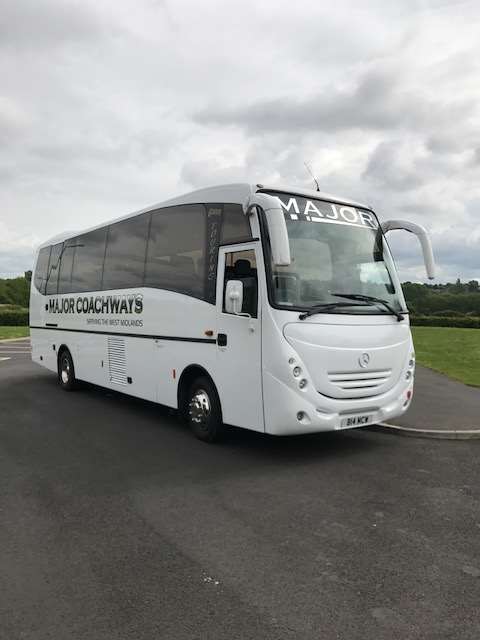 Our Vehicles
No matter your need for coach hire in Birmingham we have vehicles to suit your occasion. Our range of vehicles are all fitted with air conditioning, comfortable seats, and panoramic windows so you can sit back and relax on your Major Coachways journey. Each of our friendly drivers is fully qualified and trained to ensure you feel safe for the duration of your trip, if you have a question don't hesitate to ask – our knowledgeable drivers are more than happy to help. Our coach hire in Birmingham includes:
39 seater coach hire
49 seater coach hire
70 seater coach hire
Peace of mind
We want to make your coach hire service as easy as possible from door to door, whether its business or pleasure, you can rely on our Birmingham coach hire service to be prompt, safe and hassle-free. Our West Midlands coach hire team can assist you in planning your trip and recommend the best route, timing, and service for your specific trip. We're always on hand if you need any of our expertise.
If you require any more information on our coach hire in Birmingham please feel free to call us directly on 07831 893640 and speak to our friendly team. Alternatively, you can contact us online for a prompt response on any Birmingham coach hire services.